How Gardeners Take Their Gardens From 'Tired' to 'Inspired' By Making Darned Good Compost Without Flopping Around and Wasting Hours Searching Online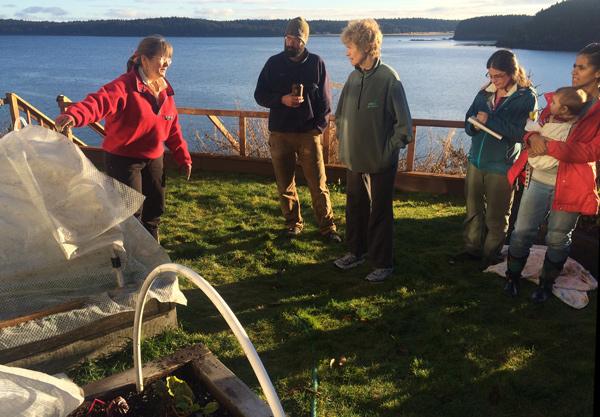 Hi, It's Marion, Balancing a Giant Cabbage...

You're in for a REAL TREAT because...
If your garden suffers from too little or too much water...

If your compost doesn't heat up...

Or if you've never composted before...

Or if you don't have enough room to compost...

If you want to be the best... gardener... ever...
Then this could be the most exciting course you've ever taken...
And Here's Why:
Every day, I help gardeners fortify their gardens with compost so they can enjoy vibrant and robust vegetables, flowers, and herbs.
Why do I do this?
Because when I first started gardening 30+ years ago, I really, really struggled. I made a lot of mistakes, yet through it all, I discovered a few things that have been incredibly helpful to me — which I later distilled into the Compost Academy.
Now my mission in life is to share this method with as many gardeners as possible.
So let's talk about the Compost Academy and how it works so it can help you in your garden...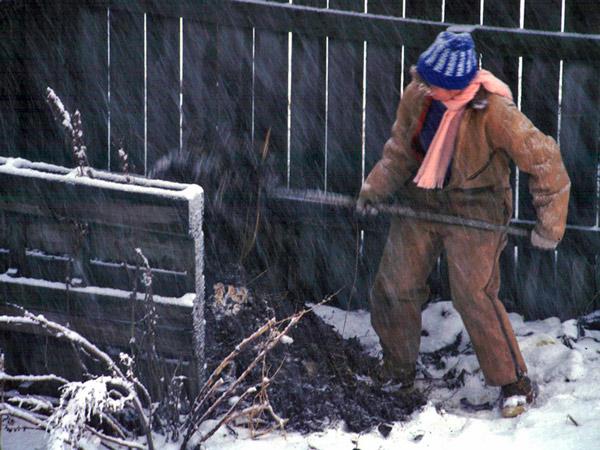 If you can't tell by now, composting is a bit of an "obsession" for me. (My friends think I'm a little odd).
When I move to Kodiak Island, Alaska in 1985, I was pretty stressed out from working aboard research ships and tugboats. I decided to grow vegetables so I could provide healthy food for my household.
Yikes, I had two strikes against me:
1. The local soil was mostly volcanic ash (bad for growing veggies) and
2. I'd never even grown a tomato before.
So, I walked up the hill to our public library...
I learned the key to successful gardening started with compost: The all-purpose answer to everything.
Excited, I called the Cooperative Extension Service to learn more. "It will take 5 years to make compost," the nice lady said.
Five YEARS???
More determined than ever, I kept turning over rocks, as Dad would say. Soon, I came across an obscure method for making compost that only took weeks not years, based on experiments carried out in India in the early 1800s.
Following the techniques as best as I could (this was February in Alaska and snowing mind you) I went treasuring hunt for dried grass, cow manure, and kelp. I built my first compost pile. A few days later I poked a pitchfork into the pile...
You know what? it was steaming! Hot compost WAS possible, even in Alaska... Even for a total beginner…
Through the Compost Academy, I show you how to get finished compost in just 6 WEEKS.
I reveal, step by step, how to successfully make and use compost — no matter where you live —
so you can enjoy your garden MORE with LESS work.
Here's a Taste of What You Are About to Learn...
How to get finished compost in just 6 weeks so you can nourish your garden quickly and often...
How to make compost year-round, no matter where you live, so your plants thrive in every season...
How to track down free and safe compost materials so your vegetables, flowers, and herbs are chemical-free...
The "better than store-bought" compost activator that guarantees your compost stays hot and happy...
How to troubleshoot your compost pile to get it hot and up and running again...
How much and how often to apply compost to your garden so you side-step unnecessary work...
The do's and don'ts of purchasing commercial compost so you can be an informed buyer...
How to resuscitate a cool or frozen compost pile so you can get back onto your compost game...
The 3 major mileposts to determine when your compost is done so you can put it to work in your garden...
Which kind of compost is best for perennials, shrubs, lawns, and trees so you can optimize your garden to its fullest...
The ideal shake and bake recipe for turning your compost so you can keep it cooking until it's finished...
Guess what? This is just the tip of the compost pile!
What's Included in the Compost Academy?
🔸 4 weeks of training: One LIVE class per week (via Zoom)
🔸 4 LIVE Q&A sessions (via Zoom) with live access to me
Custom workbook for each class

Assignments designed to reinforce learning

Fun and engaging quizzes and homework

Videos and guest speakers
And I almost forgot -- when you join right now, you also get....
Three Fabulous FREE Bonuses...
Slugs, Bugs, and Other Thugs: Non-toxic Solutions for Garden Pests
Includes tried-and-true tips for dealing with common garden pests. Plus how to make your own sticky traps and sprays so you can be ready to defend your plants with proven solutions, free of toxic, health-harming chemicals.
($45 value)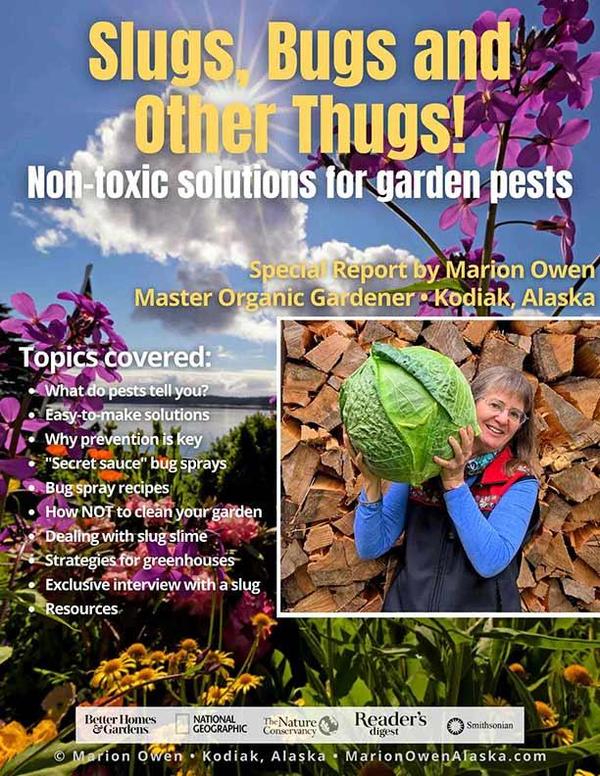 Compost Confidential!
This is your complete, 12-page guide to what belongs in a compost pile and what does not. You won't find as thorough a reference anywhere. You'll be able to expand your trapline of compost materials and keep food scraps and other organics out of the landfill. Get ready to be surprised by some of the things you'll discover!
($65 value)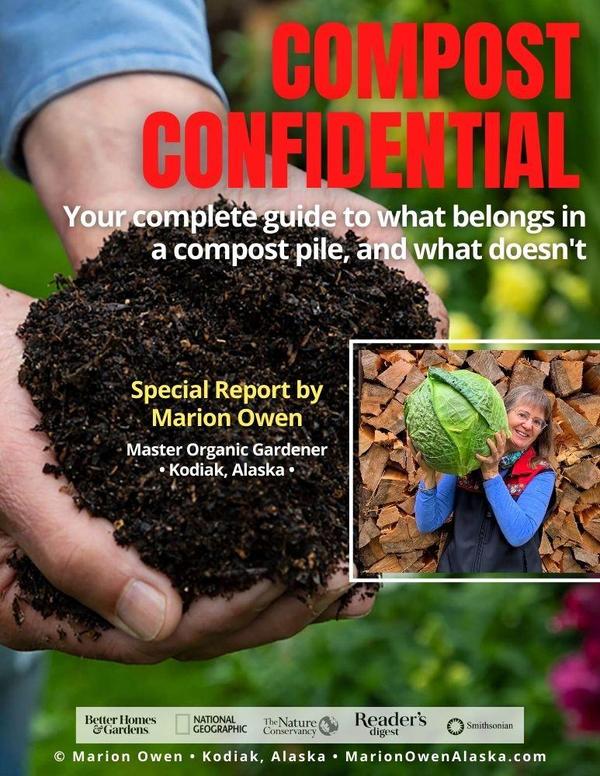 How to Jump-Start Your Lawn and Garden With Compost
These are the same techniques we use to keep our lawn and garden healthy and vibrant year-round with less work — even in Alaska. Best of all, you can go about your day with more peace of mind by not having to resort to harmful pesticides and other chemicals.
($59 value)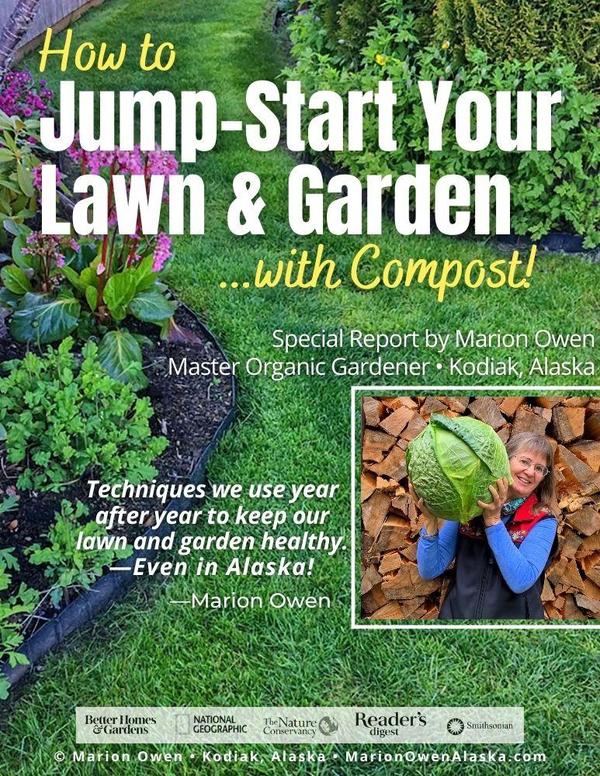 You might have heard that compost is known as 'brown gold.' Then you can think of the Compost Academy as the 'true gold' that you won't find anywhere else.
Info you'd otherwise only discover after decades of real "hands in the dirt" experience — including answers to all those tough questions you can't just get by searching the internet or taking a Master Gardener class.
I developed the Compost Academy to be the best authority on composting you'll ever need. And if you're like the vast majority of gardeners, you'll be well on your way to mastering how to maintain a garden like an experienced grower...
But hey, don't just take my word for it...
Here's what Compost Academy Graduates Say About the Course...
(Which has changed the way they look at composting forever)

Check Out Christine's Story: A working mom who learned how easy it was to compost in spite of her busy life and boost her city garden...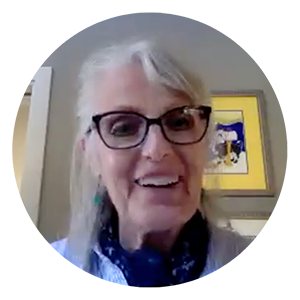 The cost of the course was similar to what my husband and I would pay for dinner in a restaurant. I learned so much. For me, it was a HUGE value. --Lorena C.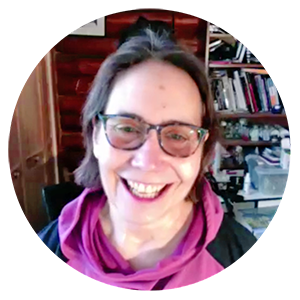 Definitely join! I didn't just learn about composting. I learned so much about gardening. I didn't have a mentor until the Compost Academy!
--Georgia B.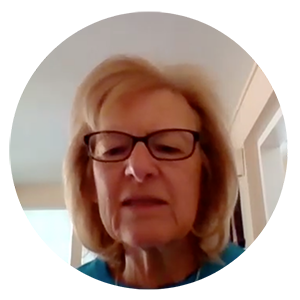 Just go ahead and do it. Marion has so many great ideas, so many helpful hints. She furnishes you with workbooks, examples, exercises… And ways to use compost that I never thought of.-- Cheryl M.
Yes... Absolutely! When you sign up for the Compost Academy, you're completely protected by my 100%, 21-day money-back guarantee. Which means if you're not happy with the course after you check it out, or for any reason, just send me a one-line email letting me know and I'll issue a full and courteous refund. No hassles, no questions, no hoops to jump through.
Now if you totaled everything I've listed here — the value of the bonuses and this condensed, 4-week course taught by an experienced authority — it would easily cost nearly $250.
But I'm not going to charge you that...
Hold on to your hat while I sum things up...
When you join now, you get a ton of good stuff included with your order... at an embarrassingly reasonable price of $79.
... AND if for some reason you're not completely satisfied, you've got nothing to worry about, because you don't risk a penny! :-)
Are you ready to get started?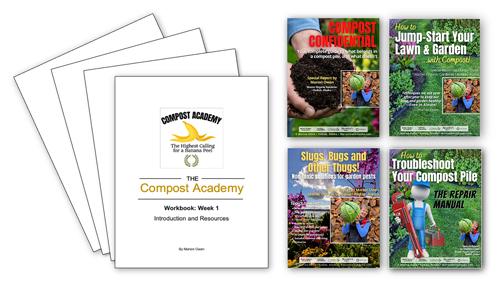 Here's a Recap of What You Get:
The full Compost Academy course: $79
Total Value= $248
Your Investment= $79
Your Savings= $169
Here's What to Do Next:

To join the Compost Academy, simply click on the "Join" button below. You'll be redirected to my safe and secure online order page. Once you complete and submit your order, I'll follow up with a welcome note and class details.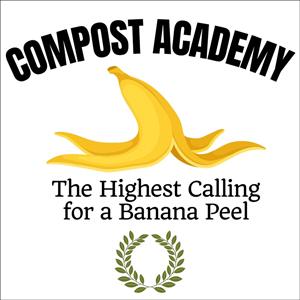 Just so you know... when you sign up for the Compost Academy, you're on your way to learning everything you need to know about composting — The #1 thing you can do for your garden — all in one place! :-)
You can continue doing what you've always done...
Making attempts at composting following 'out of sight, out of mind' methods that fail to produce quality, finished compost...

Always reacting on the defensive and spinning your wheels fixing one garden problem after another...

Buying expensive bins, drums, and other composting supplies based on unfounded methods that don't deliver the promised results...
Something else to consider: When it comes to maintaining your garden, you can...
Dole out money and time continually repairing sick plants...

Apply cancer-causing pesticides, herbicides, and other chemicals to your lawn and garden...

Spend hours and hours watching YouTube videos, trying to piece together a sketchy compost plan...





Or you can...



Save money and time by utilizing compost to ensure that your plants remain vibrant and healthy...
Avoid chemicals altogether by using compost to boost your plants' immune system...
Enjoy peace of mind, knowing that your vegetables are organically-grown; your lawn is a safe place for children and pets.
Best of all, when you join Compost Academy, you're on the path to discovering the power of compost and how, as Leslie Land, the garden writer for The New York Times says,
"Compost is the all-purpose answer to everything and if you have enough of it,
you won't need much of anything else."
Cheers and blessings to you,


P.S. And Remember: When you order right now, you DO NOT RISK A SINGLE PENNY because you're completely protected by my 21-day 100% Money Back Guarantee. If you decide it's not for you, no hard feelings. That's how confident I am that you're gonna love this course. And I think you're gonna flip over the info you discover.
I have LOVED being a part of the Compost Academy. I've learned so much and I'll refer back time and time again to all of the resources and recording that Marion provided.
— Christine K, Arlington, VA
I've been trying to compost for years and it just never worked. The Compost Academy provided exactly what I needed. My plants are grateful.
And I liked knowing that I wasn't alone.
– Lorena C., Seattle, WA
Marion's enthusiasm is contagious!
— Jan H., Kodiak, AK
I can DO this! Thanks to Marion's amazing information, enthusiasm, and clear illustrations and directions!
— Jan A. PhD, Portland, OR